Current Needs
Chapstick
Nail Clippers
Travel-sized Deodorant
Masculine Shoes (Sizes 10+)
Masculine and Feminine Plus Sized Clothing
Backpacks
Dog Food
Collars/Harnesses/Leashes for our Animal Companions
Parenting Supplies: Visit our Parenting Amazon Wishlist!
Headphones (new only)
Click here to shop our Amazon Wish List!
We ask that all clothing donations be new or gently used and laundered.
Due to space limitations, we are not able to accept furniture, home goods, sports equipment, or other items not listed above. If you have something to donate that you do not see on our list, please contact us first. Thank you for understanding.
Drop Off Instructions
We are able to accept donations anytime during our regular business hours. We are open Monday – Thursday 9 am – 5:30 pm and Friday 8 am – 5 pm. While our building is located at 5850 Hollywood Blvd., donations are accepted through the back parking lot, which is accessible via the alley just south of the 76 gas station on at Bronson and Hollywood Blvd. You are welcome to pull into our lot and park in any space. Once you're in the lot, ring the buzzer at the glass door atop the stairs. We accept the donations through the first floor so no need to bring them up the stairs with you.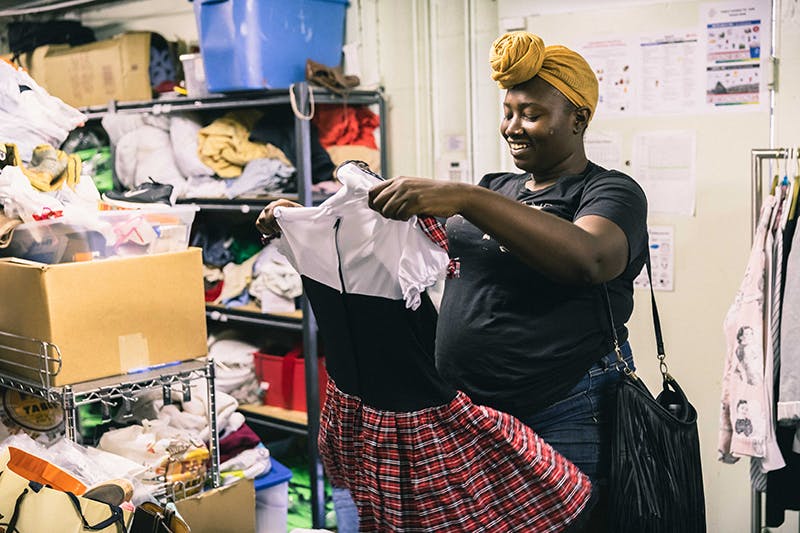 Hosting a Donation Drive
My Friend's Place encourages you to host a drive with your coworkers, classmates, family, or friends! Before beginning your drive, please contact Daniel Lee at (323) 908-0011 ext. 141 or at dlee@myfriendsplace.org for more information.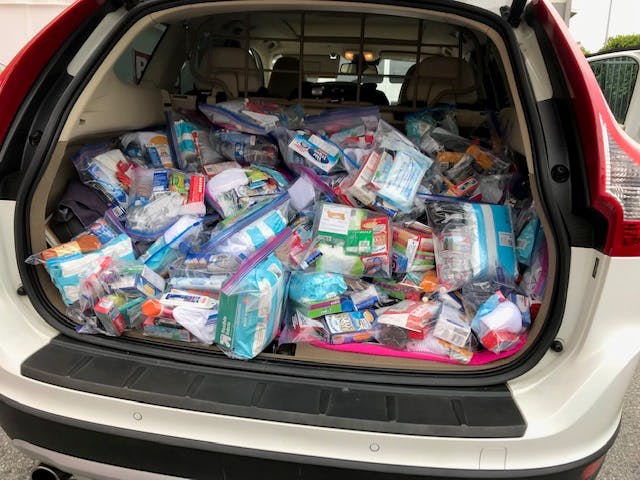 Welcome Home Helpers
When our youth transition off the streets and into transitional/permanent housing, many are lacking the basic necessities to set up a comfortable space to call their own. From sheets and towels to pillows and placements, our Welcome Home Helpers assist our youth in turning a house into a home. Click here for more information on how to get involved in this exciting program!
My Friend's Place is a nonprofit 501(c)(3) organization. All donations are tax deductible as allowed by law.
EIN: 95-4834034