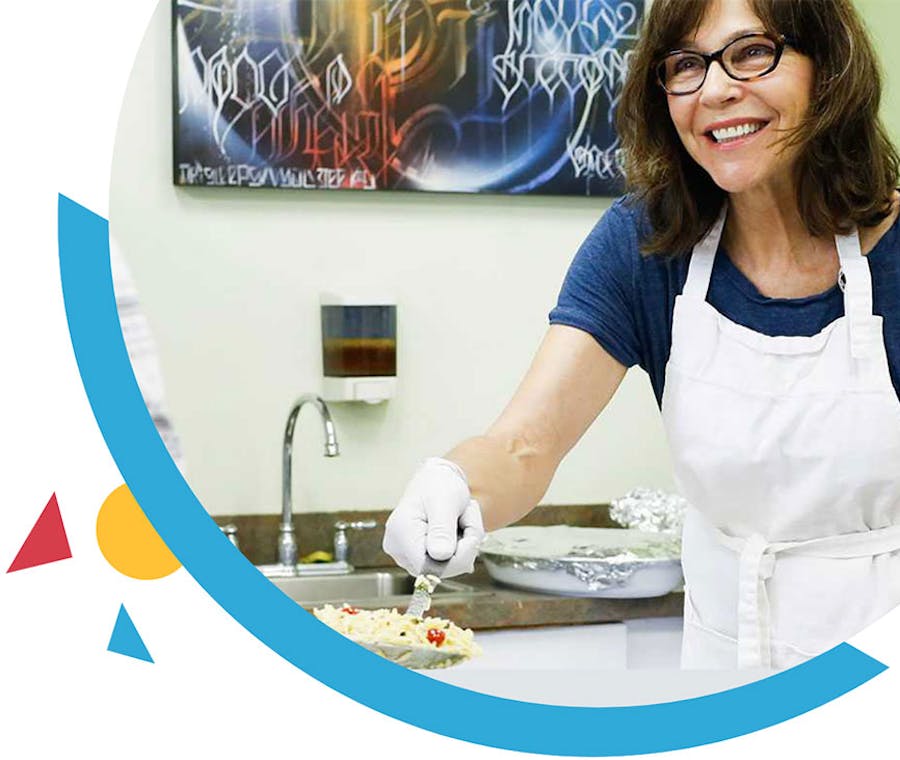 Safe Haven
The Safe Haven Program at My Friend's Place provides
daytime shelter and drop-in services including food,
clothing, showers, communication and transportation
services to 1,000 youth each year.
The vital services and resources accessed through our Safe Haven Program alleviate the demands of survival that often distract youth from participating in activities that support long-term stability and self-sufficiency. Through our Safe Haven Program, staff members take the first steps in building trust with youth while also making appropriate referrals to case management, mental health services and collaborating service providers.
Our Safe Haven Program is the point of entry into higher commitment programming at My Friend's Place. Through the provision of basic needs in a safe and welcoming space, staff encourage youth to identify and share their needs and issues and take steps toward wellness.
Our Safe Haven Counselors and Intake & Crisis Care Specialists provide a first line of counseling and conversation aimed at engaging youth in opportunities such as health, education and employment services.
The Safe Haven Program has proven to be a successful entry point into intensive case management services where we provide crisis stabilization, linkages to health and mental health services, housing and other services supporting stability and self-sufficiency.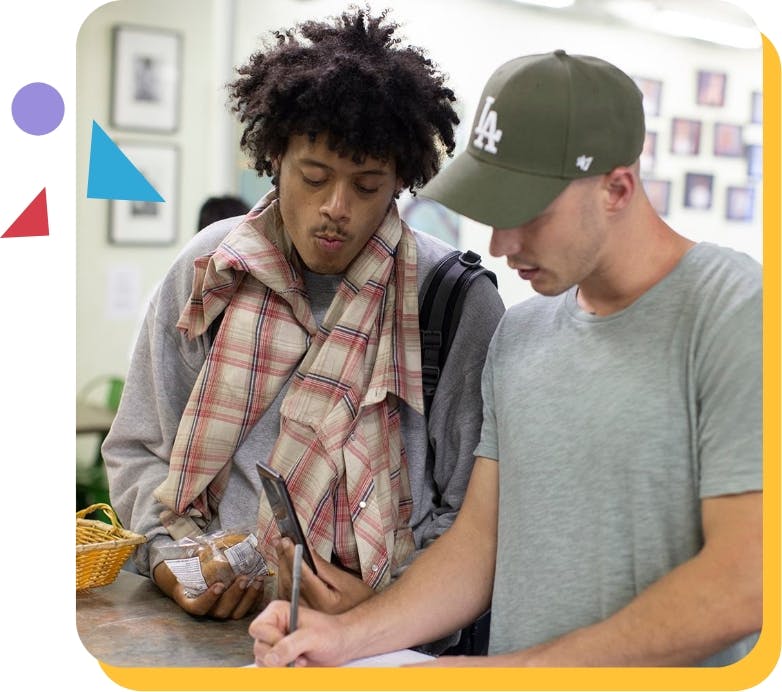 Safety & Survival
As the first point of entry for youth accessing services at My Friend's Place, the Safe Haven provides a variety of services to ensure that young people's most immediate needs are met. This includes two meals and two snacks daily, showers, clothing, phone and computer access, hygiene supplies and toiletries, and a safe day shelter for young people, their children, and their animal companions. The Safe Haven addresses the immediate needs for survival and safety, encouraging young people to take the first steps toward wellness and stability.
In Fiscal Year 2019, My Friend's Place served more than 30,000 meals and provided more than 6,200 showers to youth experiencing homelessness, and their children, through more than 17,000 individual visits to the Safe Haven.
Community & Connection
In addition to providing immediate needs services, the Safe Haven offers various opportunities for engagement and creating community. Monthly special events including birthday parties, along with holiday and cultural celebrations offer normative youth experiences, while also helping connect youth to their peers and our community of support.