The Shape οf
Expression
The Shape of Expression, My Friend's Place's
inaugural virtual art show, features work made
by six amazing young artists at My Friend's
Place. Each artist presents work showcasing
their unique sense of form, character and
expressive technique.
Our Artists
View their work and read about their creative process and aesthetic vision.
Art is an essential part of our programming at My Friend's Place.
The use of creative processes that engage all of the senses supports wellbeing and creates opportunities for self reflection and the articulation of one's own thoughts, ideas and experience.
Participation in creative expression can be an essential part of self discovery, skill development, and foundation building in shaping a self-determined life. Additionally, it is a chance for incredible young artists to express and discover their talents.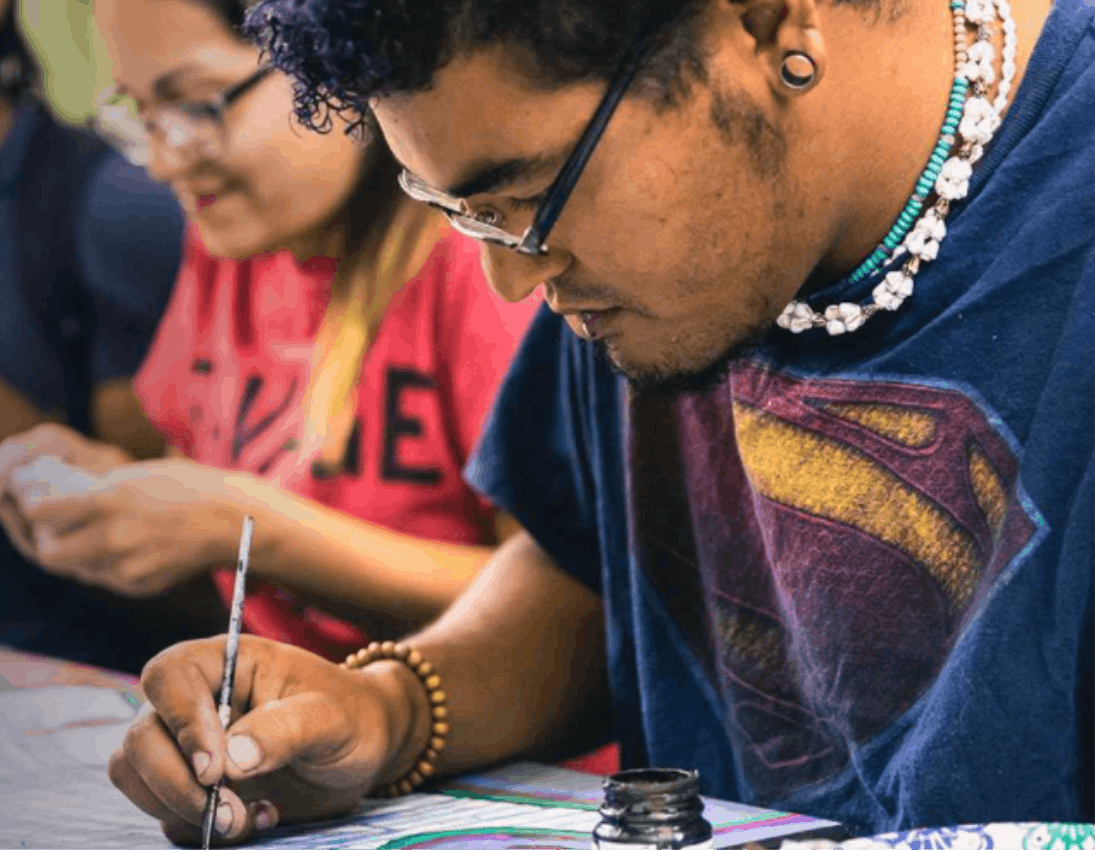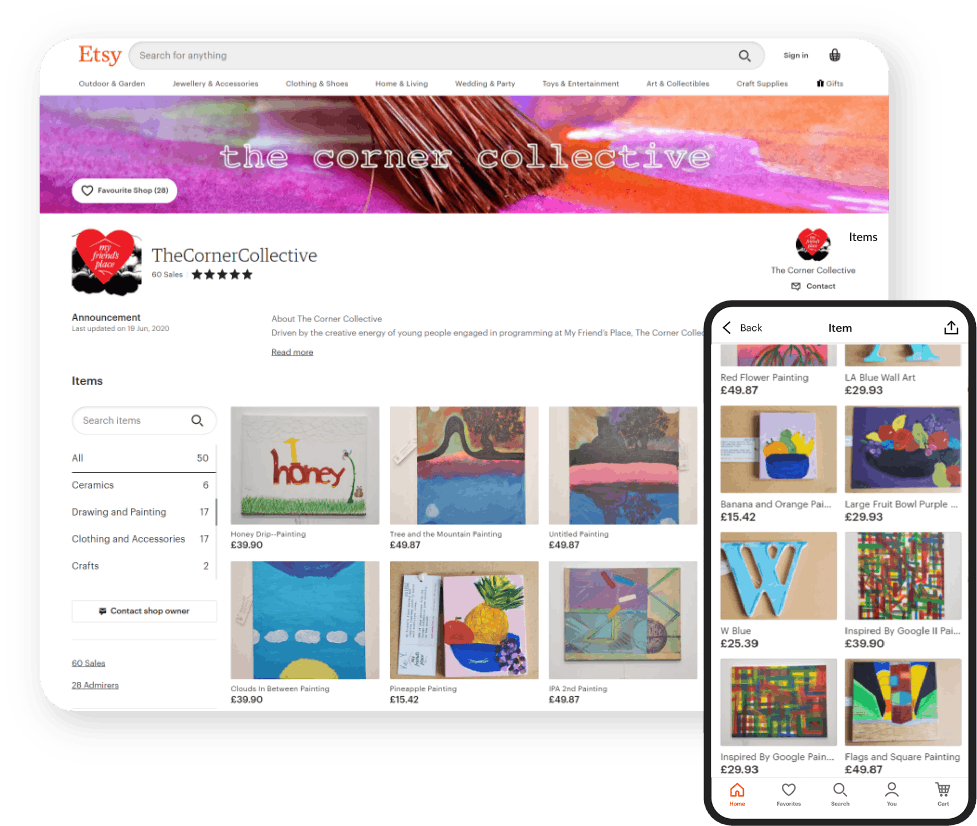 Purchase Our Work
Most of the work is available for purchase, please visit our Etsy store to see more work by the young artists of My Friend's Place.
Visit Our Etsy Store