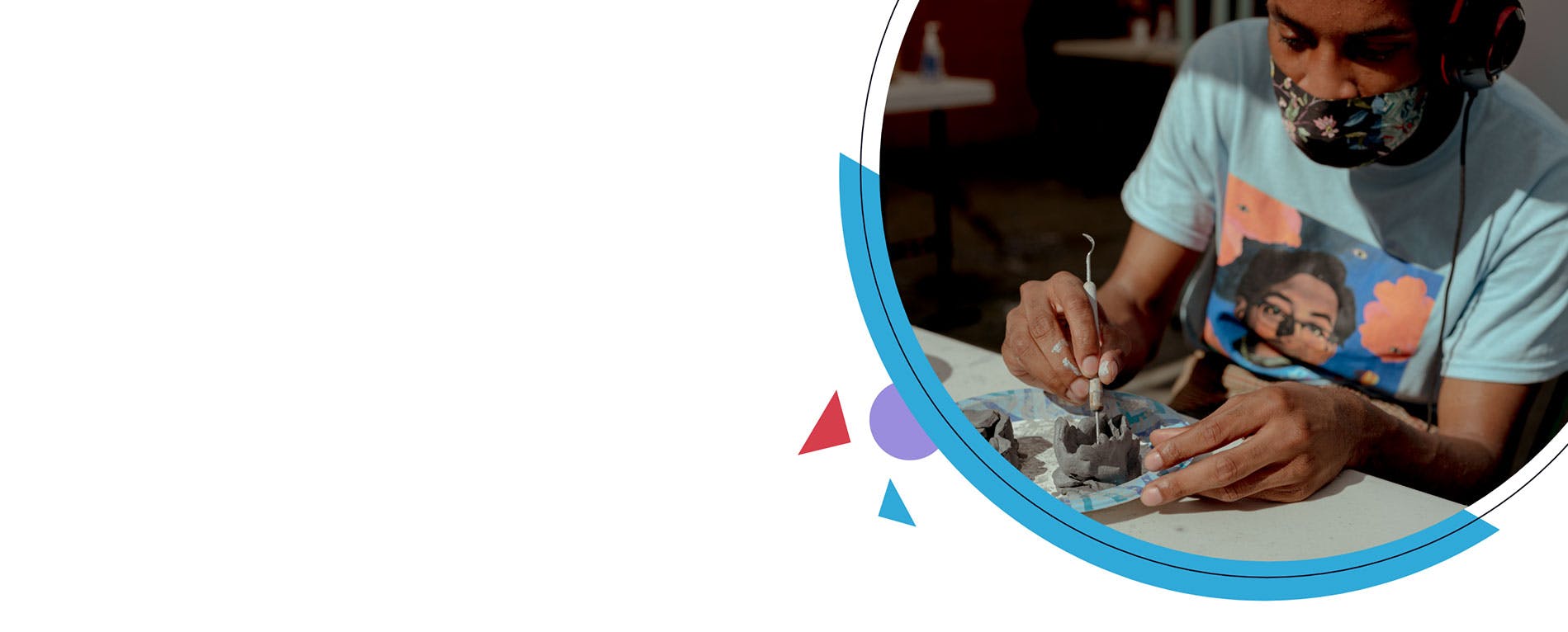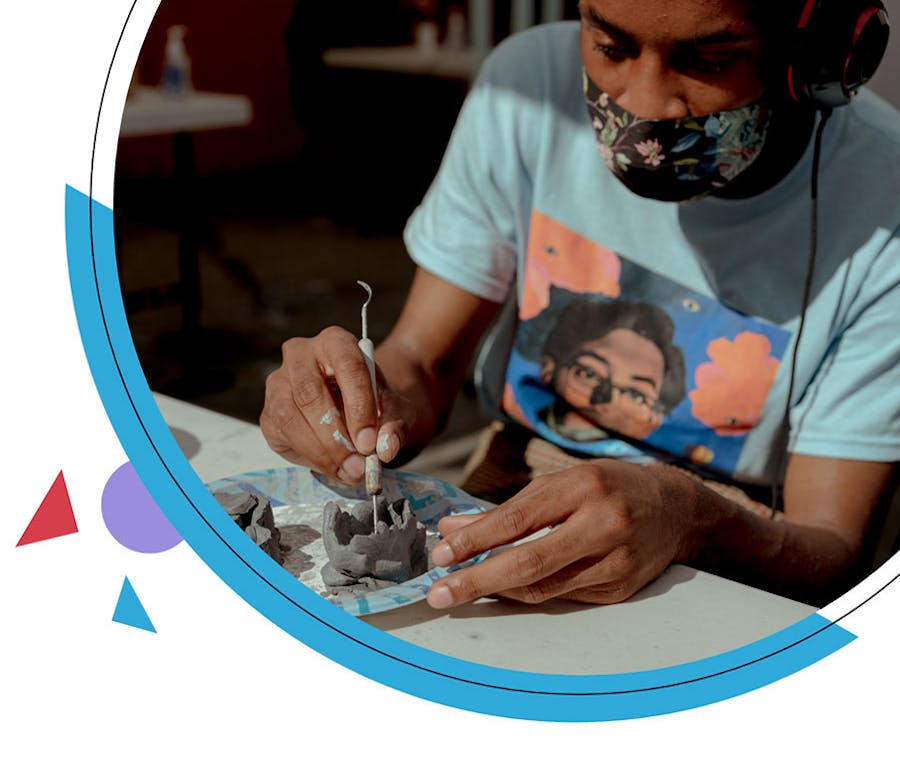 Transformative
Education
The Transformative Education Program at My Friend's Place
provides youth with creative arts programming, education and
employment readiness services.
Through workshops, one-on-one sessions, and more intensive programming, the Transformative Education Program aims to equip youth with marketable skills, encourage positive behaviors, teach youth how to connect with resources that improve their self-sufficiency, and create an alternative way for staff to build rapport with youth who are reluctant to access more intensive services.
Creative Arts
We offer a range of creative arts and life skills enrichment workshops that encourage self-expression and development in an effort to extend our non-threatening, life-affirming philosophy to youth who are hesitant to engage in more traditional programming. The use of creative processes that engage all of the senses supports wellbeing and creates opportunities for self-reflection and the articulation of one's own thoughts, ideas and experience. Participation in creative expression can be an essential part of self-discovery, skill development, and foundation building in shaping a self-determined life. Additionally, it is a chance for incredible young artists to express and discover their talents.
In Fiscal Year 2019, My Friend's Place offered more than 700 creative arts workshops including circus skills, creative writing, visual arts, fashion design and sewing, digital media, jewelry-making, vocal coaching, songwriting and music recording.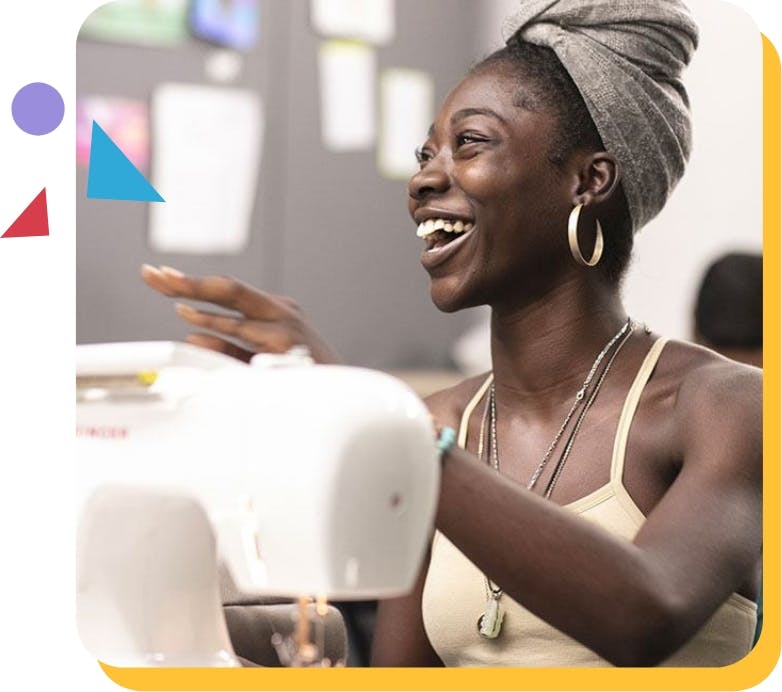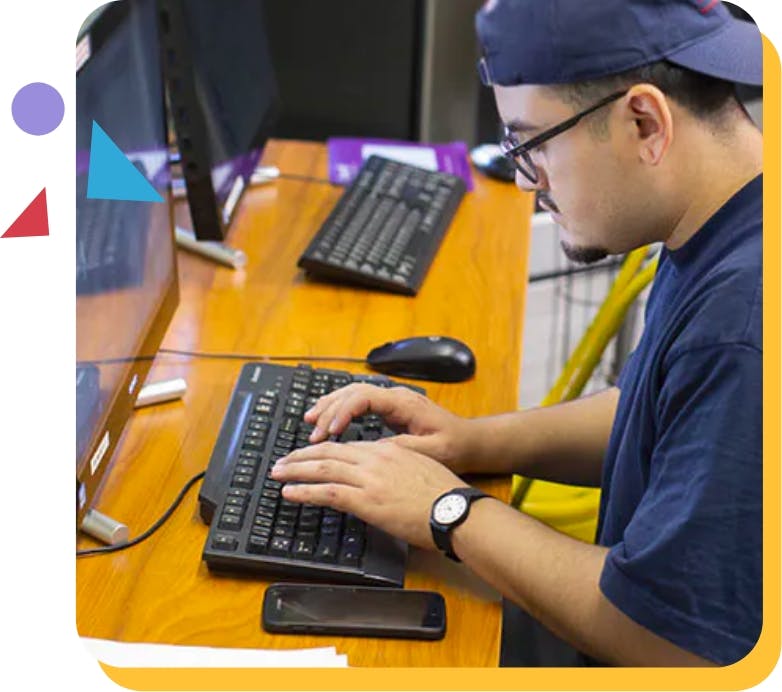 Employment Services
For youth experiencing homelessness, obtaining employment is one of the most critical steps toward exiting homelessness and achieving self-sufficiency. Our weekly Employment Lab successfully assists youth who seek to re-engage in education or obtain employment through assistance with resume writing, job searches and interview coaching.
In 2016, My Friend's Place introduced our newest program, The SHIFT—a six-month intensive employment readiness program that helps homeless youth see a more stable future for themselves and to pursue meaningful steps toward self-sufficiency by building internal assets and work readiness skills in a safe and supported environment.
The SHIFT provides each participant with 22 weeks of case management, specialized weekly support with an Employment Specialist and more than 150 hours of onsite experiential learning through a supported internship at My Friend's Place. Unlike more traditional job readiness programs, The SHIFT provides both job skills training and social emotional learning and development to support the success of homeless youth in seeking and maintaining employment.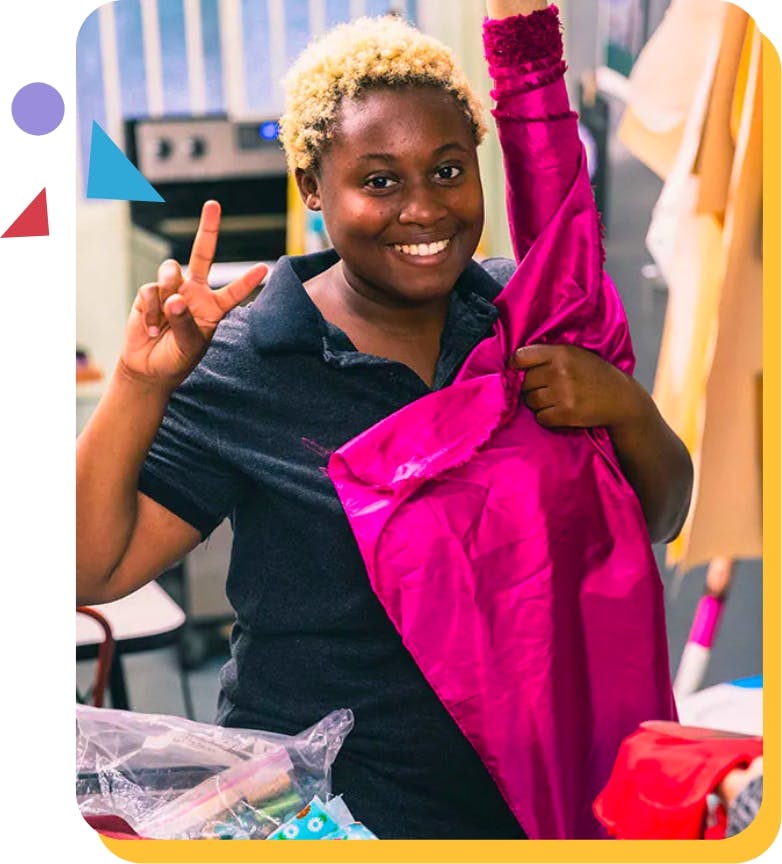 The Corner Collective
Driven by the creative energy of young people engaged in programming at My Friend's Place, The Corner Collective is an income-generating enterprise that offers youth experiencing  homelessness an opportunity to build skills, engage in self expression through a variety of mediums, and earn income through their creative endeavors.
More than just a place for young people to sell artwork, The Corner Collective provides the youth of My Friend's Place a forum to showcase their talents and artistry. The Corner Collective also serves as a platform for young people to share their voices and perspectives, a gallery where their work can be displayed and appreciated and a means through which youth can develop the self-regard, skills and competencies that will support their journey toward lives of stability and self-sufficiency. Visit The Corner Collective at https://www.etsy.com/shop/TheCornerCollective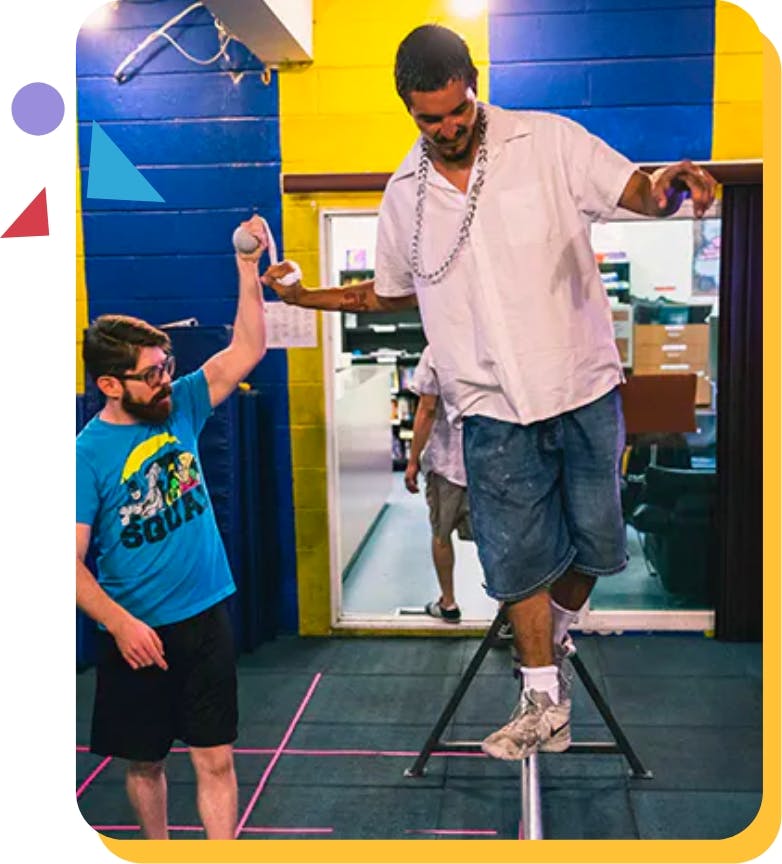 Cirque
Originally Cirque du Monde, Cirque at My Friend's Place is a social circus program created by Cirque du Soleil and Jeunesse du Monde that targets at-risk youth. It combines circus techniques with educational social intervention to help young people thrive. Social circus aims to foster self-confidence and help the young people identify their strengths and hidden talents.
Circus arts call for trust, teamwork and skill building—elements that can help young people develop a sense of belonging. Cirque coaches allow for freedom and creativity while demanding perseverance and discipline. The workshops create a space for the young people to engage in play and express their creativity while creating new bonds with a society that has often excluded them.