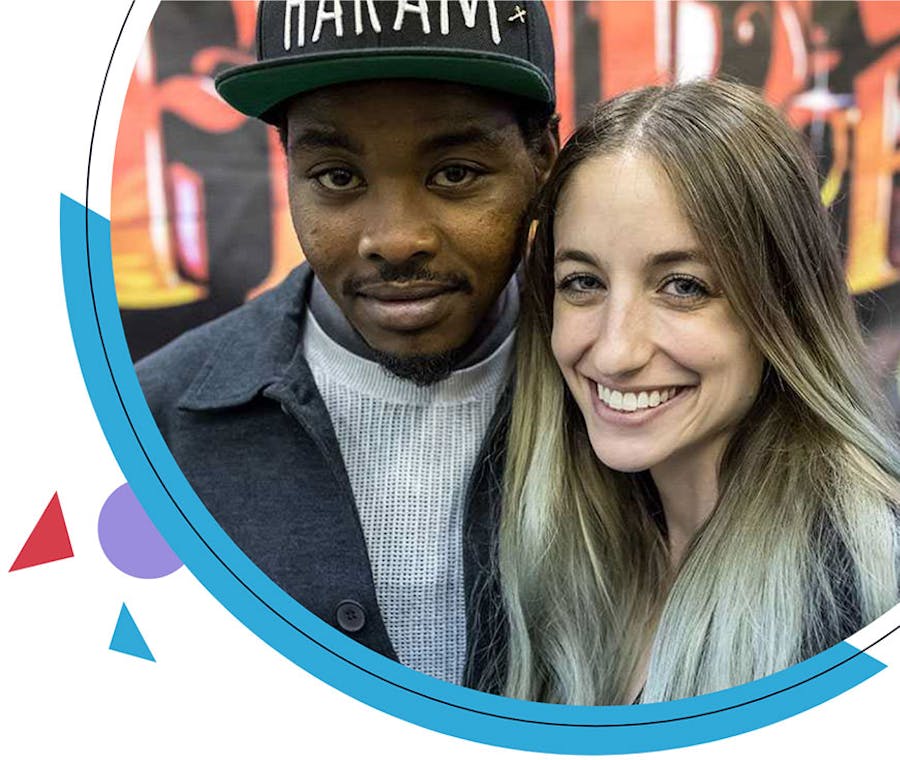 Intake & Crisis Care
My Friend's Place aims to engage each new young person in
an intake conversation that orients youth to My Friend's Place,
shares critical information about accessing services and
ensures that each young person who walks through our doors
has the greatest opportunity to connect with appropriate
resources to address their unique needs and goals.
The intake process includes the gathering of basic information, and a bio-psycho-social assessment to help staff determine appropriate interventions according to each young person's needs. Information gathered during intake includes, but is not limited to, the length of time that a youth has experienced homelessness, their engagement with the juvenile justice or foster care system and/or their parenting status.
The Intake & Crisis Care team receives ongoing supervision and training to identify risks commonly confronting youth experiencing homelessness, including suicidal ideation and human trafficking, allowing intake specialists to refer youth to the most appropriate resources and interventions.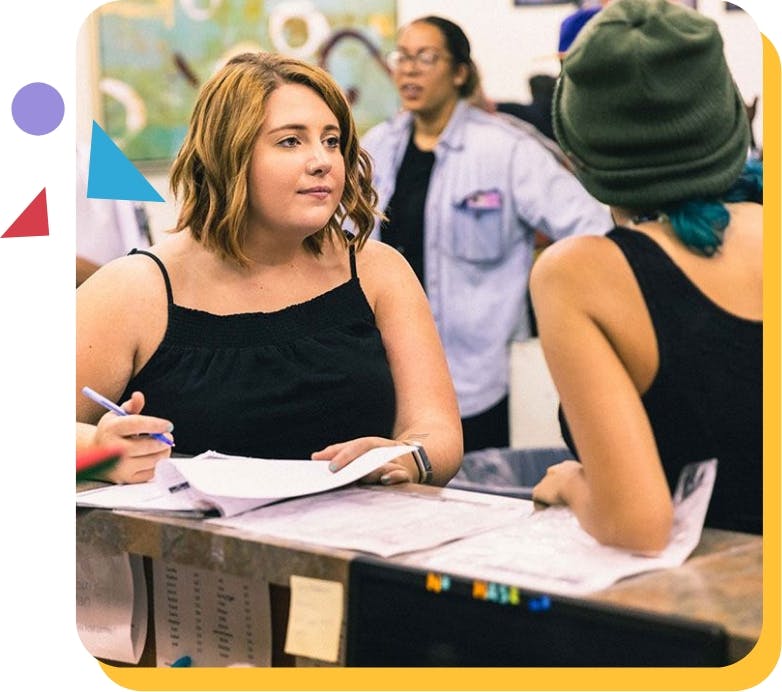 Documentation
Our Intake & Crisis Care Specialists connect youth with access to documentation, which can be necessary for a youth to access housing and employment, and can expedite a young person's journey toward stability and self-sufficiency. In addition to standing weekly DMV appointments reserved for My Friend's Place youth, documentation services include obtaining birth certificates, state identification cards and drivers licenses, as well as safe storage of documents.
Animal Companions
My Friend's Place also provides specialized services for youth who are caring for animal companions. Each day, we see how our young people's animal companions provide opportunities for youth to practice responsibility, healthy relationships, emotional regulation and future planning. A positive and stable relationship with an animal can be transformative for youth coping with stress, trauma or depression. My Friend's Place provides young pet owners with essential resources such as pet food, collars, leashes and carriers as well as access to critical veterinary care treatment such as neutering/spaying, vaccinations and injury care. We also offer dog training workshops led by professional trainers to provide youth with animal care education and support.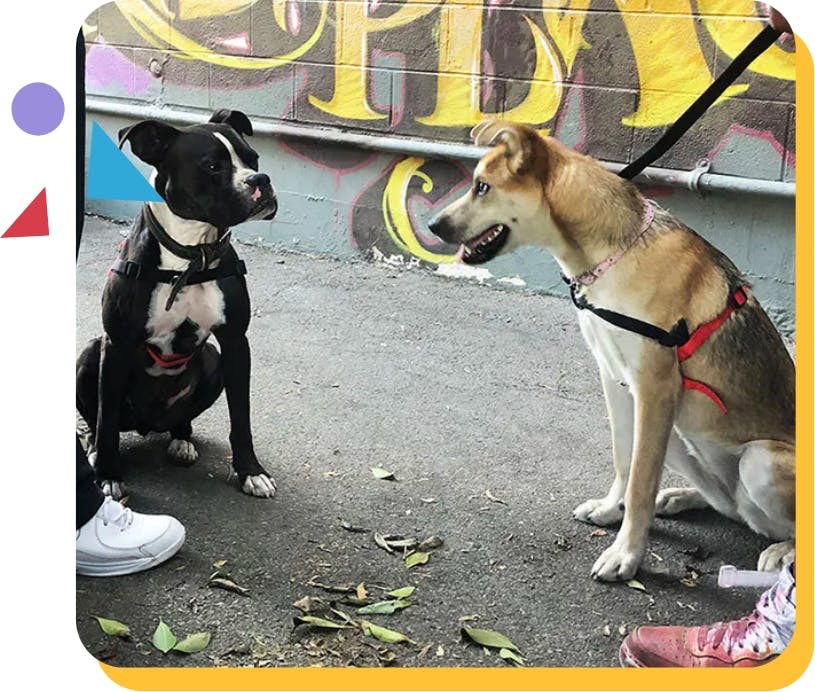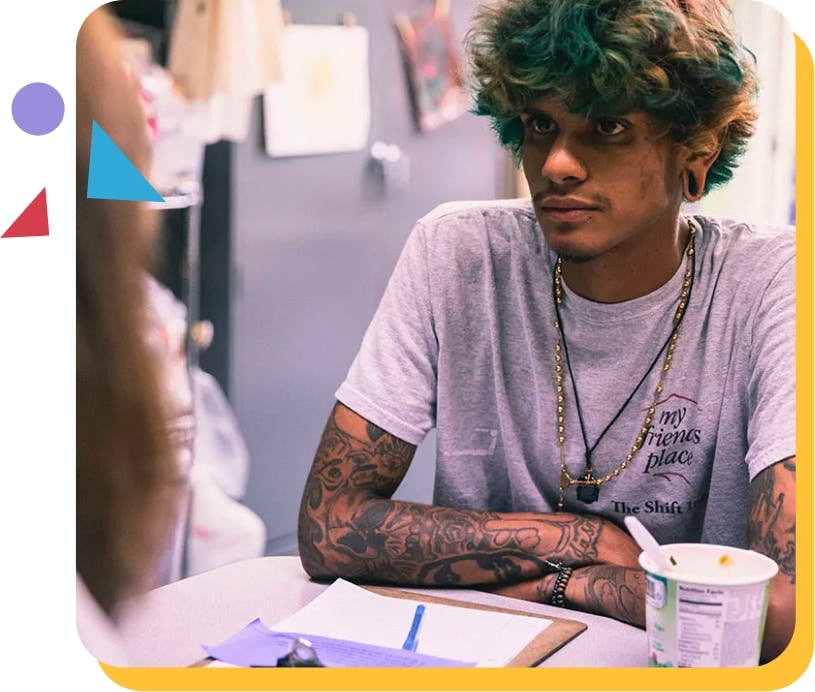 Intake & Crisis Intervention
Crisis interventions, lead by Intake & Crisis Care Specialists, in partnership with clinical social workers, include services and support for issues related to substance use, partner violence, emotional regulation and mental health issues. As My Friend's Place finds that the youth we serve have been experiencing homelessness for longer periods of time and have experienced increasingly complex trauma, we endeavor to ensure that our team is sufficiently resourced to meet the ongoing crisis care needs of youth in addition to providing critical and timely intervention services.