Etoyce's Story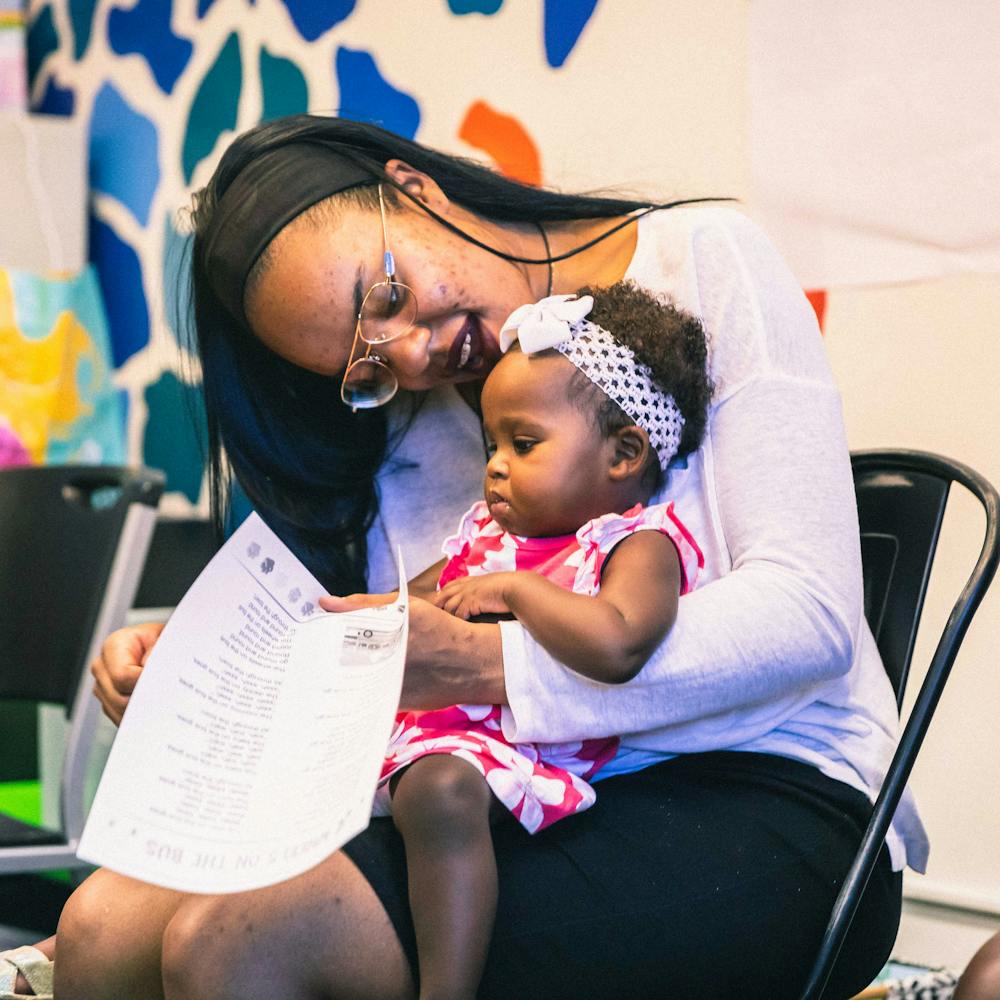 I'm originally from St. Paul, Minnesota, and I came to Los Angeles with a friend when I was 22 years old. Unfortunately, that friend gave me some misleading information about where we would be staying and what our next steps were. We ended up on the streets, which I wasn't prepared for. At the time, I was suffering from depression and post-traumatic stress disorder. That was my first real experience with what it truly felt like to be homeless. In my family, we had been in between houses and couch-hopped but in my adulthood, I had never experienced what that was like. I was really at the end of my rope, feeling very down and hopeless—and then I found out I was pregnant. It felt like my whole world started shattering down around me. 
I've had plenty of jobs, several of them were really good paying jobs with benefits. I had been in long-term relationships, and I had been living on my own and housed in my own apartment in Minnesota. I had never in my adult life dealt with homelessness before, and finding out that I was pregnant added onto the fear that was already present, and the confusion of never knowing what was coming next. I kept asking myself, "Of all the times in the world, why now? Why didn't I get pregnant when there was more security in place for me to bring a child into the world?" I began contemplating suicide, but my pregnancy kept me going—I couldn't take my own life and also my baby's.
I had been living outside for several months before a friend brought me to My Friend's Place. I became very emotional during the first meeting with Joey, my Intake Case Manager, which is a big deal for me because I don't normally let myself open up. He told me that My Friend's Place would do everything that they could do help me out—and they did. I am so thankful for these resources, because I didn't know what I was going to do. I was so scared, I didn't want to lose my daughter because I was homeless and couldn't take care of her. Ever since I was a little girl, it had been my dream to be a mom. I just wanted to do it under different circumstances.
With the support of My Friend's Place, I had housing nine months after I found out I was pregnant. The staff at My Friend's Place was so welcoming to my daughter, Etienne, and I. It was refreshing to meet men on the staff who were caring and nurturing, or parents themselves, because I didn't see a lot of that when I was growing up. They loved 
my daughter so much. The staff made me more hopeful for my own future, and made me feel hopeful about the possibility of finding a partner and co-parenting. I really loved the community here. I found relatable people, and for the first time it felt like I belonged.
When I first moved into my apartment, I couldn't wait to get into my kitchen and actually cook. It still amazes me that I have a kitchen, I have my bedroom; Etienne can watch Sesame Street, and she has all her toys. It's a big deal to me that she gets to play with her own toys, toys that are actually hers. She has her own special space, and that makes my home even more important to me. I'm very proud of the home that I've created, because I worked so hard and I feel like my home reflects who I am.
After getting housing and finishing the Parenting Program, I was asked to work as a Peer Leader at My Friend's Place. I acted as a helper to the parenting group facilitators, who I had built a relationship with through attending the parenting classes myself. As a Peer Leader, I would show up early, set up the room and learn how things work behind the scenes. I would also bring my daughter and she helped pick up all the toys. I even led my own group once, and facilitated a self-love and self-care group, which was awesome. Because I've been through what they're going through, I found myself able to connect with the group in a really special way. Being a Peer Leader offers me the opportunity to reach out and touch people, and they listen. I want them to know that I'm just like them. I came here because I was poor, homeless and hungry. I didn't know what I was going to do with a baby. I needed help. People look at me like I'm this all-star, and I tell them it's because My Friend's Place helped me. I didn't do this by myself.
My Friend's Place means everything to me. My Friend's Place helped me figure out how to take the next steps in my life, steps that I would not have been able to take by myself. It takes a lot for me to say that, because I'm a prideful person. I'm a strong black woman—I got it! But sometimes I don't. And when I don't, My Friend's Place is always there to have my back.
I want my daughter's future to look like everything mine didn't, plus more! For me, it is important to strive for everything I want and to achieve it, so she can see it. She can see, watching mom, that this is what hard work looks like. This is what the journey to success looks like. I just want to see her happy, healthy, with a good head on her shoulders, good peers and being kind to people and to herself.
I still struggle with feelings of worthlessness, but then I look around and I realize we're okay. We're good. There have been so many times in the past where I have felt like an outsider in my own home, like a stranger, or unsafe. Etienne walks around as if she owns the place, and in her mind, she does. And that's what it's all about. This is why I did this.
I am still in disbelief that things are going as well as they're going for me. I think it would have been a lot tougher if I had to do it all by myself. Etienne is 2 years-old and I'll be starting school this spring, so she's going to be in daycare for the first time. The Parenting Program connected me to her childcare providers, who I absolutely love. This is kind of big for both of us because we've been inseparable since the day she was born. Now that I've created stability for us, I get to actively chase my career goals. And while we still come to parenting class at My Friend's Place every Monday, the ball is rolling and I'm excited.