"Here's what I want people to know..."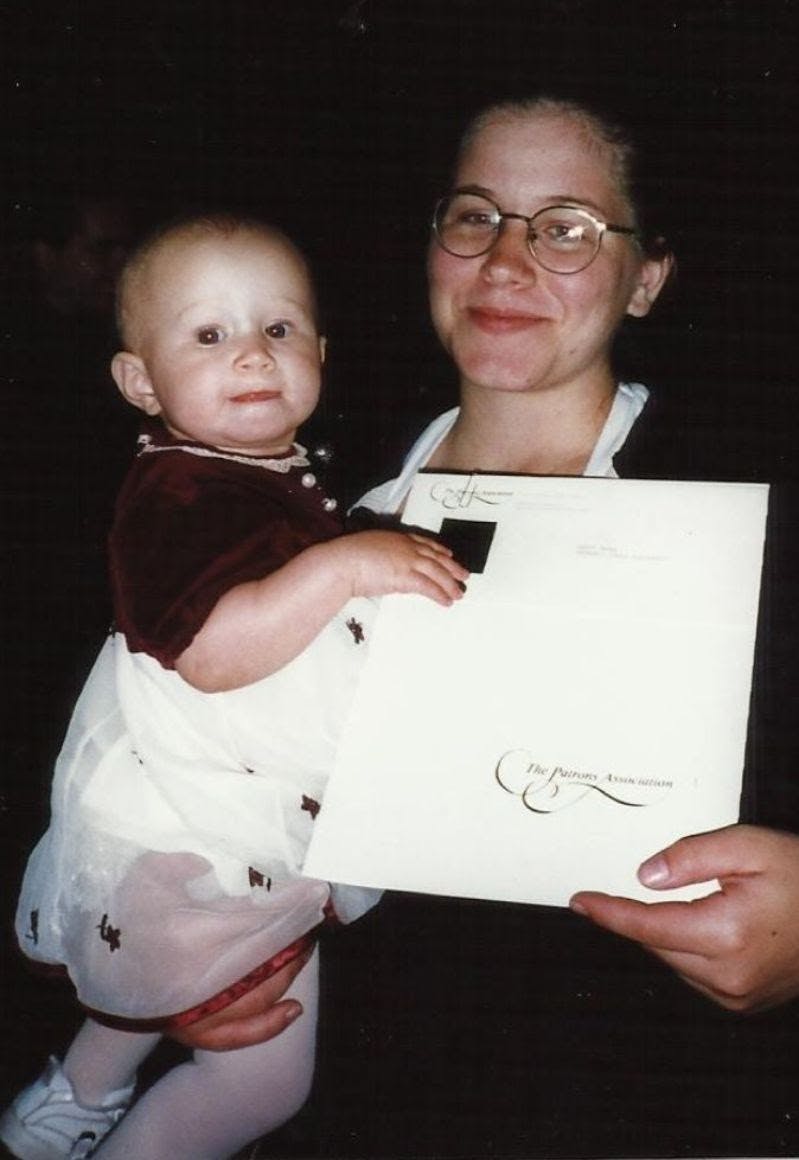 Dear Sheryl, I see you. I know you didn't want to care about anything. Why should you? Everyone you've trusted has let you down. But suddenly, you have something you care about so much more. Someone. You found out that you were pregnant and you knew it was time to ask for help. Even when it was hard to speak your truth and take scary risks. You're starting to stand up for yourself in ways you never knew you could. You thought the hardest part was getting off the streets until you realized that being a mom is even harder. But you won't let your kid end up in the foster care system. You'll be a better parent for your kid because you love her and won't let her end up out here on the streets, too. You have big dreams. It's okay to dream those dreams and fight for your chance. Do it for your kid, but also do it for you. You deserve the same safety and love that you want for her. Demand it, expect it and it will be yours.
This is what I would tell my younger self, the one you see here in this picture. I was 19 years old, and I had just started community college. I won a scholarship and my case manager from My Friend's Place came to support me. She was an amazing case manager who had been helping me during the time that I was on the streets. I'd been out there for several years, but I was finally in a stable environment, going to school and being a mom. It was such a perfect moment. I was finally getting off the streets and doing better.

When I think about all the people that helped me get off the streets when I was a teenager, it wasn't just the staff of My Friend's Place, it was all of the supporters. All of the people who I never met who thought enough about me to make sure that I had food, a bus pass, and formula for my child, and who made sure those resources were available to me.

My biggest achievement is my children. I love being a mom and I'm so honored that my kids turned out okay, even after all the trauma I went through. It's been the most important job I've had in my life. All of them grew up in a happy, healthy, safe home. They're all adults now, and they never had to experience homelessness. They volunteer with me at My Friend's Place. I'm also a doctor now, and an author. And I'm a board member of My Friend's Place. I am the first alumni board member of My Friend's Place.
Here's what I want people to know. I want you to see me as me. But I want you to know that I see myself as a survivor. I went through some impossible things when I was a younger kid and who I am today is a reflection of a person who survived that. I have to continue owning that truth, owning that history and working to help other young people in the same situation because this has to stop. We can't keep having kids out there on the streets. 

— Sheryl Recinos,
My Friend's Place Alumna