Bishops Cuts/Color in Pasadena Partners with My Friend's Place!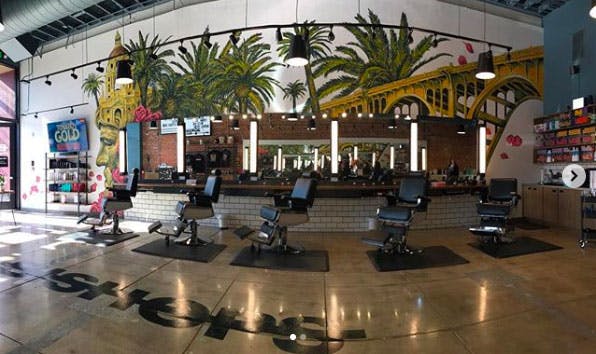 We are so thrilled to announce the launch of an incredible new partnership between My Friend's Place and Bishops Cuts/Color Pasadena. Franchise owners David and Shirley Lara have been long-time friends and supporters of My Friend's Place, and have committed an extraordinary amount of time and energy into helping young people experiencing homelessness in Los Angeles. For eight years, David served on the My Friend's Place board of directors, and now now serves on our counsel of advisors. 
This year, David and Shirley have brought together their passion for helping homeless youth with their entrepreneurial spirit by launching Bishops Cuts/Color Pasadena, the first of several Bishops locations that they will open in Los Angeles in the near future. Founded in Portland in 2001, Bishops Cuts/Color is a chain of unisex salons offering a la carte services including haircuts, coloring, highlighting, beard trimming, shaving, styling and more, and embraces an ideology of doing good and giving back to a diverse pool of nonprofit organizations in local communities. Committed to providing style at affordable rates, Bishops salons combine social good with getting a great haircut. Bishops is women and minority-owned, and LGBTQIA+ led and staffed, reflecting My Friend's Place's commitment to equity and opportunity for individuals of all backgrounds and identities.
Motivated by their desire to give back and Bishops' commitment to community investment and empowerment, David and Shirley decided to take the philanthropic efforts of Bishops Pasadena to the next level by committing to permanently donate 10% of its net profits to My Friend's Place, with the hope that they will be able to grow this philanthropically-focused business model and have a meaningful impact in the lives of young people experiencing homelessness in Los Angeles.  Eventually, Bishops Pasadena hopes to explore an expanded partnership with My Friend's Place that might support skill-building and employment-readiness internships for youth experiencing homelessness.
For more information on Bishops, visit their official website!