Help Provide Essential Care for Hundreds of Homeless Youth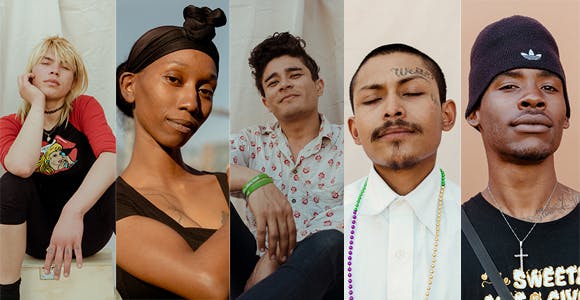 Food, clothing, the sense of connection and support provided by a caring friend or community...these are just a few of the things that most of us count on each day to support our wellbeing.  For many of us, it is difficult to imagine life without these essentials. 
But for youth experiencing homelessness, accessing these essentials, especially during the COVID19 pandemic, can be incredibly challenging, and meeting daily safety and survival needs can quickly become a constant struggle. 
For 32 years, My Friend's Place has been committed to ensuring that young people experiencing homelessness can access the critical resources, opportunities and care that is foundational their wellness and their trajectory toward a permanent exit from homelessness.
While the COVID-19 health crisis has required our team to adapt as we implement new health and safety precautions, our resolve to support young people through this crisis and beyond remains unwavering. We continue to provide a continuum of care to ensure that young people can access critical care to meet their basic needs and connect to programming that supports their ability to move toward lives of greater self-sufficiency and stability. In fact, as we recognized significant unmet needs in the community during the health crisis, we expanded our services to include vulnerable adults experiencing homelessness, ensuring that they too have access to vital nutrition, masks, and hygiene supplies. In the last year, support from our community made it possible for My Friend's Place to serve nearly 56,000 meals, distribute more than 32,000 pairs of socks and underwear, and provide critical care and connection to nearly 1,200 youth experiencing homelessness.
For many in our community, the COVID-19 health crisis has been devastating. For young people experiencing homelessness, the COVID-19 pandemic, compounded with the crisis of homelessness, creates an almost unthinkably challenging situation. Our young people's need for essential care and support is greater now than ever before. We need your help to ensure that these young people can continue to count on My Friend's Place for vital care, community and connection - especially now.
Please consider making a gift of support today. As part of the A Community Thrives initiative, your gift of any size before October 21st will also secure My Friend's Place's eligibility to receive up to $100,000 in additional grant funding through the Gannett Foundation, and provide the opportunity for My Friend's Place to receive even greater support for our young people. Your gift can help us reach our goal of $50,000 by October 21st to provide essential care, such as meals, clothing and emergency supplies, to hundreds of young people experiencing homelessness in Los Angeles this year.