Support+Feed Brings Delicious Vegan Lunches to My Friend's Place
Last month, we partnered with Support+Feed, a non-profit organization that works with local restaurants to provide healthier and ecologically responsible food to underserved populations.  In recognition of their one-year anniversary, Support+Feed arranged for Monty's Good Burger to bring 150 delicious plant-based burgers and milkshakes to the youth and vulnerable community members we serve. Youth had a great time relaxing on our shaded patio and enjoying burgers that one young person described as simply "mindblowing."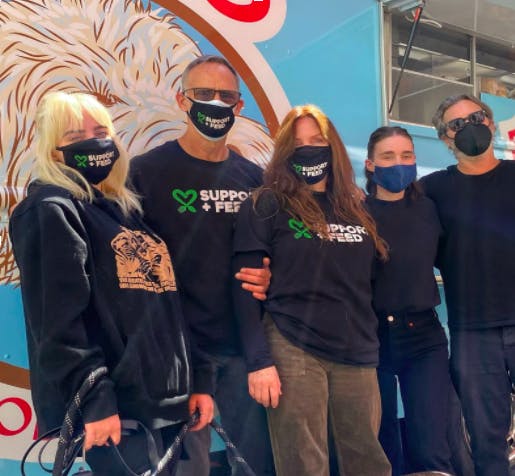 Additionally, special guests including Billie Eilish, Joaquin Phoenix and Rooney Mara stopped by to celebrate! We are incredibly grateful that this amazing organization and their supporters chose to spend their special day with us at My Friend's Place!