Celebrate Socktober with My Friend's Place!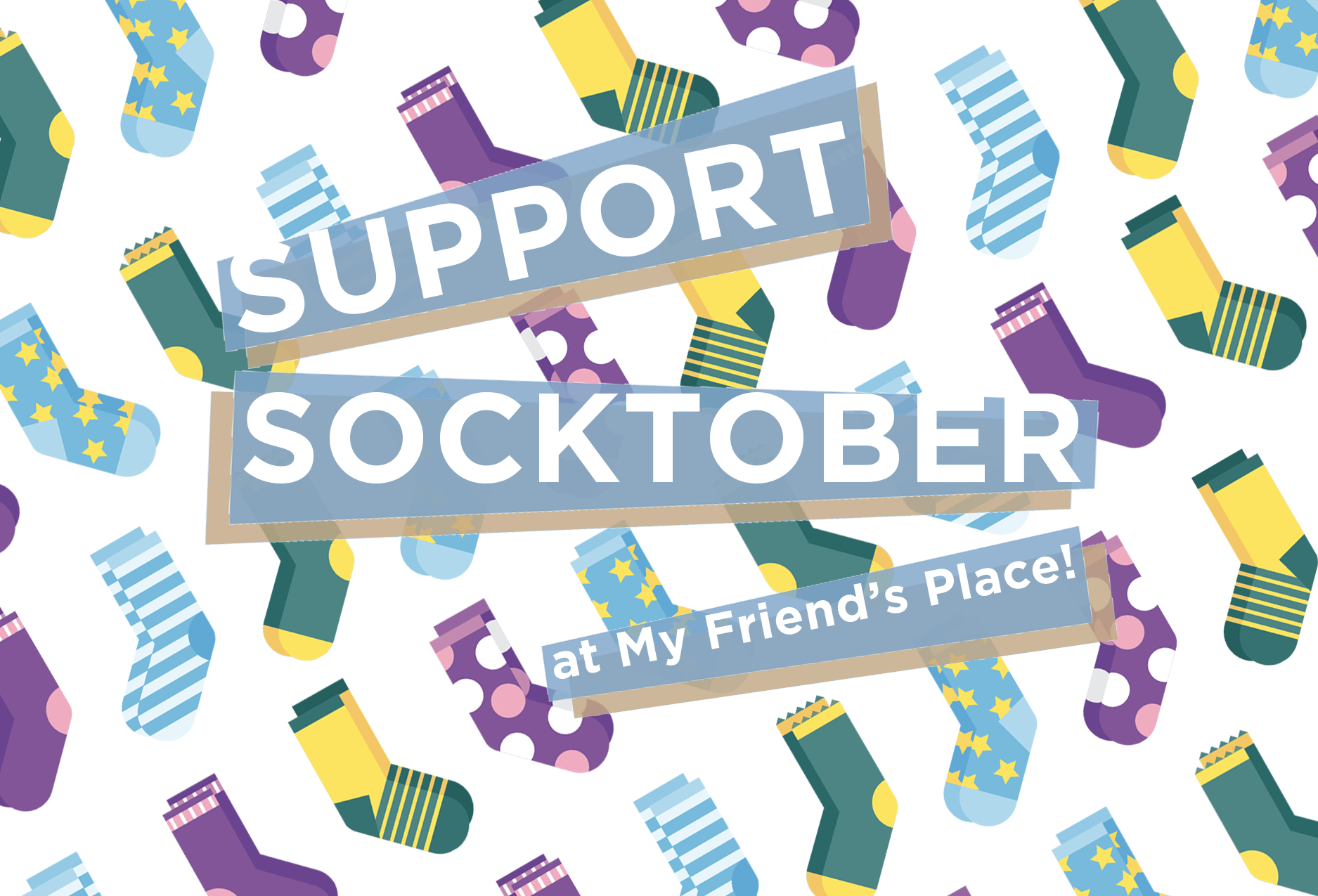 On average, My Friend's Place serves 60-80 young people experiencing homelessness each day, and every young person is offered a new pair of socks and underwear on each visit.
For our youth, receiving a new pair of socks goes beyond making a fashion statement. In fact, new socks are key to supporting the health, wellness and hygiene of our youth. Being without clean socks, especially during the colder and wetter months, can lead to discomfort and foot ailments, especially when youth are travelling around the city primarily by foot and have extremely limited or no access to laundry facilities.
Help My Friend's Place celebrate Socktober by contributing new socks and underwear, to ensure that we will have a steady supply for our youth in the coming months. Our goal is to collect 3,000 pairs this month and we need your help to make it happen!
New and packaged socks in adult sizes, both tall and short, are most needed. Contributions may be dropped off at My Friend's Place by appointment, and can also be ordered directly from our Amazon wishlist by clicking here! For more information or to schedule your drop-off appointment, please email Rachel Sanchez, Volunteer and Community Engagement Manager, at rsanchez@myfriendsplace.org.