Help Provide Backpacks for Youth Experiencing Homelessness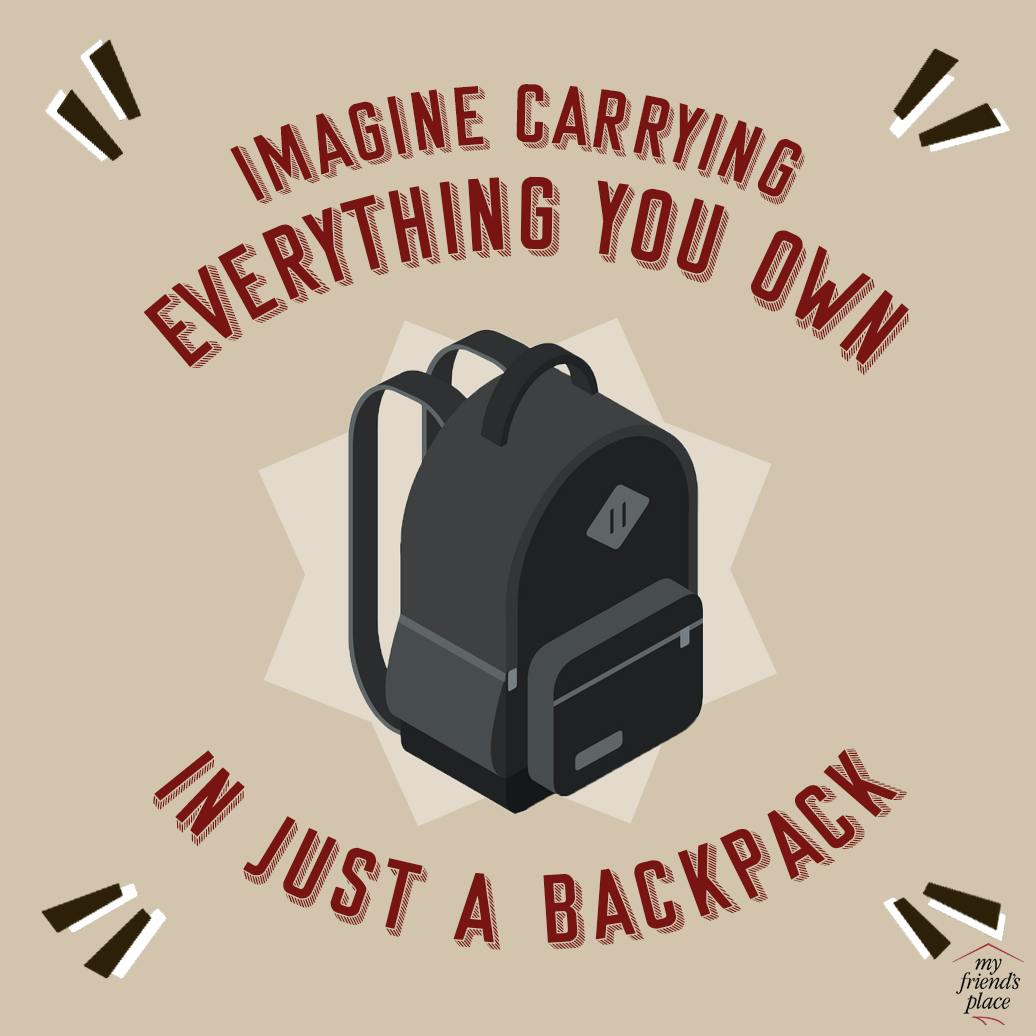 Imagine carrying everything you own in just a backpack. For youth at My Friend's Place, it's not hard to imagine, because it's part of their daily reality. For young people experiencing homelessness, the average backpack weighs 17 pounds and is carried for 12 hours each day, and lasts for approximately 1 month. On average, 27 young people at My Friend's Place ask for a new backpack every single day. This Back to School season, you can help ease the daily strain of homelessness by providing new or gently used backpacks for our youth. Shop our Amazon wishlist to send backpacks directly to our door, or e-mail Daniel Lee, Development Associate, at dlee@myfriendsplace.org for information on how to host a backpack drive in your community.
Not an Amazon shopper? No problem! Backpacks can also be dropped of directly at My Friend's Place, Monday through Thursday from 9 A.M.—5:30 P.M., and Friday from 8 A.M.—4:30 P.M., at 5850 Hollywood Blvd, Los Angeles, CA 90028. You can also make a $20 gift through our website, and specify that you would like your gift to be used to purchase backpacks.