May 5th, 2020 is #GivingTuesdayNow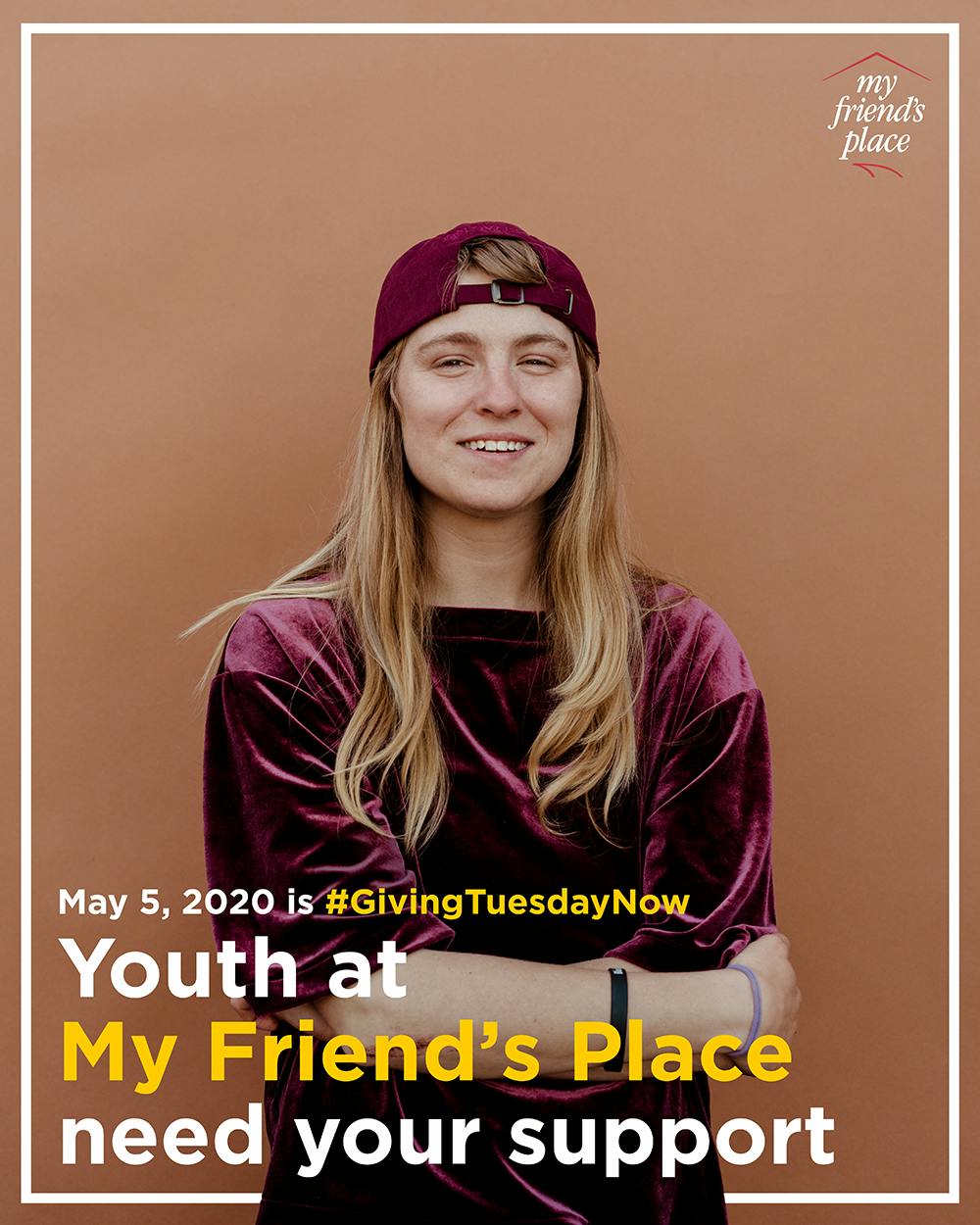 We are facing an unprecedented worldwide crisis, and in the face of the coronavirus pandemic, youth experiencing homelessness are uniquely vulnerable. Homeless youth are largely unsheltered, less likely to seek care and often have underlying health conditions, all factors which place them at greater risk of contracting COVID-19 than their housed peers.

To mitigate the devastating impact of this crisis on our global community, #GivingTuesdayNow is a new, worldwide day of giving and unity that will take place this Tuesday, May 5 as an emergency response to the increased need caused by COVID-19. And youth at My Friend's Place need your support.

We don't know what the future will look like once this pandemic ends. But we do know that youth experiencing homelessness will continue to seek community, care and connection, and services and resources that provide the support needed to move toward a permanent exit from homelessness—and My Friend's Place will be there, just as we have been for the past 32 years.